Fish Fillets - Next Generation ist eine herrliche, aufwändig gemachte OpenSource Version des Puzzle-Klassikers Fish Fillets. Das Ziel in jedem der siebzig Level ist immer dasselbe: für Max Flunder und Tina Guppy einen sicheren Ausweg zu finden. Die animierten Grafiken und die Musik haben höchstes Niveau und es macht einfach Freude, die beiden Meeresbewohner aus kniffligen Situationen zu befreien!



Head Over Heels is the Windows compatible Remake of the great isometric 3D puzzle where you play two characters with different skills (Head and Heels), who have to collaborate and complement one another in order to beat a series of levels. The game has more than 300 different levels where you'll have to combine one character's skills with the other's to make it to the end. Head, for example, can jump farther than Heels, but only Heels can drag objects around the levels. By combining their different skills you can overcome any difficulty. Head Over Heels is an excellent puzzle adventure and a fixture in the genre. Despite the passing of all these years since the 80s, it's still as good as the day it was first released.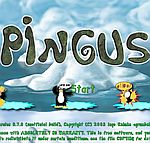 Pingus ist eine gelungene Variation des klassischen Spiels Lemmings, bei dem man einer Gruppe von kleinen Kreaturen helfen muss, Hindernisse oder allgemein gefährliche Situationen zu überwinden. In Pingus sind es Pinguine, die in verschiedenen Levels navigieren müssen, indem sie ihre Fähigkeiten wie Graben, Bauen und Schwimmen nutzen, um ihre Umgebung zu verändern und Hindernisse zu überwinden.



Frozen Bubble's protagonist is the penguin Tux, the mascot of Linux and popular feature in many OpenSource games. In this game, Tux has to shoot colored bubbles to form groups of 3 or more of the same color. Such groups disappear and the object is to clear the whole screen in this way. Frozen Bubble is an incredible fiddling game with pace, tactics and an addictiveness in 'Tetris' dimensions. It is a Java-executable (*.jar) so it requires Java to run!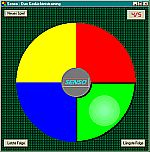 Senso ist die coole kleine Digitalversion des gleichnamigen Gesellschaftsspiels, welches sich in den 1980er Jahren großer Beliebtheit erfreute. Das Spiel besteht aus vier großen Feldern in den Farben Rot, Blau, Gelb und Grün. Diese leuchten abwechselnd auf und geben dabei für jede Farbe einen kurzen, individuellen Signalton von sich. Der Spieler muss sich diese Reihenfolge merken und nach Abschluss der Vorgabe durch das Spiel wiederholen. Mit jeder Runde kommt eine weitere Farb-Ton-Kombination hinzu. Mit steigendem Schwierigkeitsgrad leuchten die Felder in schnellerer Reihenfolge auf. Ein tolles, absolut süchtig machendes Spiel, ähnlich wie Tetris: total einfach und gerade deshalb so genial!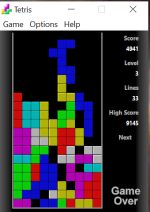 Tetris for Windows is a cute timewaster with a long history. It's creators at CrystalOffice call it "The best Tetris ever!" And it is really a well made addictive remake of the famous classic DOS app.

LBreakout2, a power- and beautiful clone of the classic puzzlegame Breakout!, offers you a new challenge in more than 50 levels with loads of bonuses (goldshower, joker, explosive balls, bonus magnet ...), maluses (chaos, darkness, weak balls, malus magnet ...) and special bricks (growing bricks, explosive bricks, regenerative bricks ...). If you are hungry for more you can create your own levelsets with the integrated level editor!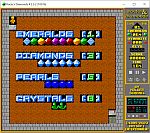 Rocks'n'Diamonds is a captivating arcade style game in the tradition of the famous classic puzzlers Boulder Dash, Soko-Ban, Supaplex and Emerald Mine. Goal is to dash boulders, solve puzzles, avoid traps, fight hazards and collect all emeralds, diamonds, pearls and crystals without getting killed in the process. Caution: addictive!



Spelunky is an award winning cave exploration / treasure-hunting 2D platformer with lots of monsters, items, traps, and secrets. The goal is to grab as much treasure from the cave as possible. Every time you play, the cave's layout will be different. Use your wits, your reflexes, and the items available to you to survive and go ever deeper!



SokobanP is a a free and beautiful Windows version of the classic puzzlegame Soko-Ban (japanese for 'warehouse keeper'), including 8000! levels, 30 skins, level editor, undo/redo, save positions and replay. The principle of the game is simple: a player pushes boxes around in a warehouse, trying to get them all to their storage locations. Easy to learn, yet hard to master!



Enigma ist ein fantastisches Puzzlespiel, inspiriert von den Klassikern "Oxyd" (Atari) und "Rock'n'Roll" (Amiga). Ziel des Spiels ist es, Paare von gleichfarbigen Oxyd-Steinen aufzudecken. Mehr als 1000 Levels und mehr als 500 verschiedene Spielobjekte garantieren fesselnde Unterhaltung.



Peces ist eine gelungene Digitalisierung des traditionellen asiatischen Puzzlespiels Tangram. Man kann mit 40 verschiedenen Teilesets (incl. dem klassischen Set) tausende vom Programm vorgeschlagene Figuren ausarbeiten. Es ist zudem möglich, eigene Figuren zu erstellen und im Programm abzuspeichern. Es gibt Figuren aller Schwierigkeitsgrade, vom super einfachen Kinderspiel bis zum anspruchsvollen Experten-Modus. Habe lange nach einem guten kostenlosen Tangram-Spiel gesucht. Jetzt habe ich es gefunden!