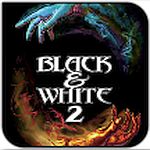 "Black & White 2" is a great 3D RTS "god game", released in 2005 as a sequel to the original "Black & White" edition. In this game, players are essentially playing the role of a benevolent or malevolent deity. Gameplay involves building and managing cities, training armies, and engaging in battles against other gods and their civilizations. The choices made, both in terms of alignment (good or evil) and strategic decisions, impact the development of the entire game world. Black & White 2 also incorporates a creature-raising element, allowing players to nurture and train a powerful creature that can be used in battles or to perform various tasks. Here is the manual!

System Shock™ 2 is the second and best installment of the System Shock series. It stands all on its own as a masterpiece and offers arguably the most intense storytelling in the history of computer games. It perfectly splices Sci-Fi with survival horror, 3D FPS gameplay with character stats, upgrades and inventory system of the role-playing genre, fast paced action with chilling terror. As you slowly and carefully explore your surroundings, the game begins to swallow you whole, and soon enough you feel completely immersed in the terrifying reality of an interstellar ghost-ship. Then, even years after your first contact with the game, just hearing the words System Shock will make your heart race! Here are cheats, walkthrough and manual.



Cube 2: Sauerbraten is an opensource first person shooter featuring singleplayer botmatches and missions in a multitude of various maps. There is also a multiplayer option available. Much like the original CUBE, the aim of this game is fun, old school gameplay. If you love FPS like DOOM or PREY,

this one is for you.




​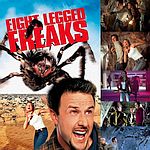 Eight Legged Freaks is a gorgeous freeware movie license tie-in developed for Warner Bros to promote the movie of the same name. It's a first person shooter where you play as either Chris McCormick or Sheriff Samantha Parker to push back an invasion of huge spiders with various weapons. It is centered around an archaic style of gameplay, similar to Wolfenstein 3D, where you are navigating a maze to find keys and weapons to make it to the next level.



Minetest is a free opensource 3D video game inspired by the beloved Minecraft, one of the most popular games in the world. Players can create and destroy blocks of various materials, craft tools and items, and interact with a variety of creatures or other players. There are different game modes and settings available, including survival mode, creative mode, and multiplayer mode. Minetest is highly customizable and modifiable, with a large community of developers and users creating and sharing their own "mods", to add new features and functionality to the game.



Extreme Tux Racer katapultiert den niedlichen Pinguin Tux in eine schneebedeckte Berglandschaft. Auf zahlreichen Kursen saust er bäuchlings die Piste hinunter, dabei sorgen eingesammelte Fische sowie Bestzeiten immer wieder für neue Highscores. In Trainingsspielen schickt man Tux außerdem auf eine virtuelle Sprungschanze und segelt zu neuen Höchstweiten.



FooBilliard++ is a beautiful opensource game that offers striking 3D ambience and realistic ball physics. In this billiards simulation skill and a sharp eye are required. You use the mouse or keyboard to adjust the cue, and the strength of the shot can be controlled using a swing bar in the lower part of the screen. From pool over snooker to 9-ball, you have a good variety of game modes at your disposal.



GNU Backgammon ist ein mächtiger, rundum gelungener Open-Source Wurf für Anfänger, Fortgeschrittene und echte Profis. Dank unterschiedlicher Schwierigkeitsstufen findet jeder Spieler schnell den passenden Einstieg. Zudem ist die 3D Optik des ganzen Spiels an den eigenen Geschmack anpassbar. Was GNU Backgammon jedoch wirklich von anderen Varianten des beliebten Brettspiels unterscheidet, ist seine Lernfähigkeit. Je häufiger die Freeware herausgefordert wird, desto leistungsstärker wird sie!



Chess Titans is a nice free simulator of the classic board game. It once was part of Windows Vista, now it got revamped by Microsoft and works well with 64bit Windows versions. Choose from 10 difficulty levels and play against your PC, or play against a human counterpart. The game is rendered in 3D and you can even freely rotate the entire board to gain a better overview. Whether you're a novice or a chess grandmaster, Chess Titans is lightweight, downloads quickly, and provides players with the chance to brush up on the oldest strategy game around.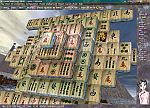 Kyodai Mahjongg Solitaire 2006 ist ein wunderschönes Computerspiel, das auf dem traditionellen chinesischen Mah-Jongg basiert.

Es ist anregend, entspannend und geistig herausfordernd zugleich.

Es wurde bereits 2006 von Cyna Games veröffentlicht und wird nicht mehr weiterentwickelt, läuft aber unter Windows 10 einwandfrei (mit beruhigender Musik im Hintergrund). Diese ehemalige Shareware ist so gut, daß ich das Programm samt Registrierungsschlüssel direkt in den Freebeehive aufgenommen habe (Name: DELiGHT 2006, Passwort: 275163662862)

!





3D Pinball - Space Cadet ist ein tolles Arcade Flipperspiel, das von Microsoft eingeführt wurde und erstmals in Windows 95 enthalten war. Wer das Windows-Betriebssystem seit seinen Anfängen benutzt hat, wird mit 3D Pinball - Space Cadet in Erinnerungen schwelgen. Dieses nostalgische Flipperspiel sieht aus und spielt sich wie vor all den Jahren.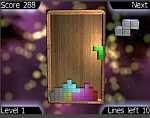 Zetrix ist mit Abstand der beste freie Tetris-Klon, mit einer für dieses Spiel spektakulären grafischen 3D Umsetzung, 4 Schwierigkeitsgraden (Einfach, Normal, Schwer, Unmöglich) und speziellen Teilchen, die entweder das Spielfeld unter Wasser setzen bzw. trocken legen, den Punktestand erhöhen oder auch schonmal explodieren. Zetrix ist natürlich auch im einfachen Modus wie das normale Tetris spielbar. Ein super Feature am Rande: wer während Zetrix seine eigene Musik hören will, der kann seine MP3's ins Zetrix-Verzeichnis kopieren!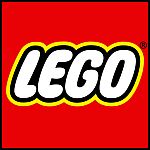 LEGO Digital Designer: Haben Sie als Kind gerne mit LEGO-Steinen gespielt? Mit dieser Freeware werden Kindheitsträume wahr. Der Erstellung von Gebäuden, Fahrzeugen oder kompletten kleinen Landschaften sind mit diesem Programm keine Grenzen mehr gesetzt. Die Anwendung ist einfach: sobald man die richtigen Legosteine ausgewählt hat, muss man sie nur noch zum gewünschten Ort bringen. So erstellt man Schritt für Schritt seine eigenen Lego-Konstrukte. Da es sich um 3D-Modelle handelt, kann man sie aus unterschiedlichen Perspektiven betrachten. Wird nicht mehr von LEGO supported, macht aber einen Riesenspaß. Unbedingt ausprobieren :)